The French newspaper « La Liberation » calls it an electoral earthquake in Corsica. That is exactly what it is, and this happens 6 months ahead of crucial Corsican assembly elections that brings Corsica closer to its "re-liberation". 
Pasquale Paoli would be proud of the 3 elected members for the Palais Bourbon in Paris. EFA congratulates Jean-Félix Aquaviva, Michel Castellani and Paul-André Colombani.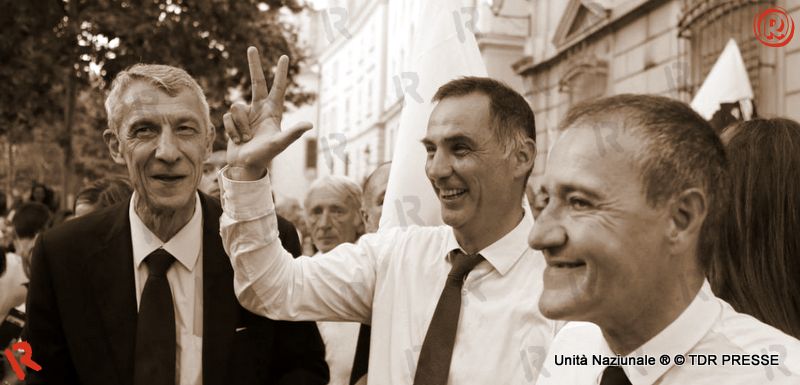 Corsican nationalists had councilors, mayors, regional assembly members and even twice a member of the European Parliament elected: Max Simeoni (1989-1994) and EFA President Francois Alfonsi (exactly 20 years later: 2009-2014). But never, never ever before, did a Corsican nationalist make it to the French parliament in a country where centralism/Jacobinism is the religion and the semi-majoritarian voting system the bible for the French « democracy ». 
When something remarkable happens, the word « historic » comes to mind. In this case, we can say that rather than historic, what has happened in Corsica is Epic! Certainly the way it happened: From the 4 constituencies in Corsica, the Corti circumscription in Haute Corse was expected to be won by Jean-Félix Acquaviva in view of his big lead after the first round (36% to the Macronist with 23%). Jean-Félix, minister in the regional government, wins in the end with a smashing 63%. 
In the most northern circumscription Michel Castellani surprised more with a victory of over 60%. His lead was also comfortable (9%) after the first round but the former professor nevertheless convincingly beat the candidate of the Republicans.
The biggest surprise comes from the South of the Île de Beauté.   Paul-André Colombani, wins convincingly with 55,22 % although he was runner up at the first round (7 % behind Rocca-Serra). He refers the clan Rocca-Serra to opposition after more then 100 years for his family in power! The Republicans also here are defeated.
The only seat in Corsica won for the Republicans is the one of Aiacciu and one can wonder what could have happened if the nationalist candidate had not missed the second round for 13 votes there.
EFA calls for a strong parliamentary group in Paris for Pè à Corsica, a group that speaks out for Corsica on its way to freedom. They need to use all leverage to push Macron in constructive talks about the future.
EFA also encourages our 3 elected members from Corsica to speak up for the other regions and stateless nations in France and their sister parties in Régions et Peuples Solidaires. And last, EFA calls to all Corsican civic nationalists to unite and re-unite, to close ranks and to prepare the December Corsican elections. These elections will be once more decisive to turn the page of violence, to turn the page of over 50 years of oppression and opposition.

Pe a Corsica moves to structural and irreversible change in the island in the direction of a second Paoli Republic.
In Alsace our candidate Gérard Simler did a great campaign and fell only 3000 votes short to win a historic seat speaking out for Alsace. In Brittany Jean-Luc Bleunven also obtained a respectable score